Quick Links:
Buy Your V.I.P. "All Access" Passes Now | Book Your Hotel Rooms | Tentative Schedule

Mid-Atlantic Memories Documentary | Future Legends Training Camp | Wrestling Guests & Vendors

2016 Myrtle Beach VIPs On Sale Now!

By now, you've probably heard. Our Mid-Atlantic Wrestling Legends Fanfest Weekend continues, shifting to the "Redneck Riviera" Myrtle Beach, South Carolina the weekend of March 4-6, 2016.

We're extremely excited about the opportunity to continue our weekend events, and hope all of you are as well.

Early-bird VIP "All Access" passes for Myrtle Beach are on sale now!

Click here to purchase your Myrtle Beach VIPs...

'Mid-Atlantic Memories' to flow at Charlotte Fanfest!

Videographer John Andosca figures he's logged hundreds of hours in the editing room and thousands of miles on the road preparing for the big night.

"Mid-Atlantic Memories," a 75-minute documentary on one of pro wrestling's most revered territories, will make its world premiere Thursday night in Charlotte when the Mid-Atlantic Wrestling Legends Fanfest opens it's annual four-day run.

It's been a labor of love for Andosca, 31, who has spent much of the past two years working on the documentary with Fanfest organizer Greg Price.

Click here for more of Mike Mooneyham's story...


Walk The Red Carpet With Good Ol' J.R. Jim Ross,
Special Photo Op Includes JR's BBQ Sauce Package!

A very special treat for those of you attending Thursday night's World Premiere of our Mid-Atlantic Memories documentary! Not only will you walk the red carpet to see one of the most anticipated independent films of the summer, in support of the film project, you'll have a chance to have your photo taken with the film's narrator, Hall-of-Fame announcer Jim Ross! We'll take your photo with J.R. and return to you a beautiful 8" x 10" color photo that you'll cherish for a lifetime.

But that's not all, included in this Red Carpet Photo Op/BBQ Sauce Package is a smorgasbord of Good Ol' J.R.'s famous BBQ condiments. You'll get Original BBQ Sauce, Chipotle Ketchup, Main Event Mustard, Dry Rub Seasoning, and even a bag of J.R.'s Beef Jerky!

Click here for a list of all photo ops...


Just Days Away From Oldschool Wrestling Fans'
Biggest Weekend Of The Year In Charlotte!

Just days away from the Mid-Atlantic Wrestling Legends Fanfest weekend, Thursday, July 30 through Sunday, August 2, at the beautiful Hilton University Place hotel in Charlotte, North Carolina.

This year's reunion features an ecclectic group of heroes and villains, legends from yesteryear and superstars of today. The list of guests that have confirmed their appearances thus far include former NWA greats Road Warrior Animal and Ricky Steamboat, WWE notables Rob Van Dam and Honky Tonk Man, and former UFC bad guy Phil Baroni. But there are so many more; please check the updated list of guests!

Our $99 VIP "All Access" Pass secures your spot in wrestling heaven! Four huge days (and nights,) of fun with fellow wrestling fans from all over the world. Your VIP "All Access" Pass gets you early admission to each day's fanfest activities, exclusive admission to a number of question-and-answer sessions, and Ringside seats to wrestling matches on Saturday night and Sunday afternoon!

We also offer a Single-day VIP "All Access" Pass. If you have only one day to be with us, you should definitely treat yourself to the VIP experience!

If you're tight on cash or undecided if the VIP route is best for you, we invite you to come out FREE OF CHARGE on Thursday afternoon, July 30 for FAN APPRECIATION DAY! Experience all the fun fanfest has to offer, on it's opening afternoon, and get a feel for the things to come the following days!

You've probably heard that "Good Ol' J.R." Jim Ross has been tabbed to narrate our Mid-Atlantic Memories film and will host it's World Premiere on opening night, Thursday, July 30. Make sure you take advantage of the rare photo op with one of the all-time great wrestling announcers as you walk the red carpet to the first showing of our documentary.

J.R. will follow the movie with his first-ever "RINGSIDE with Jim Ross" show in the southeast, followed by the customary late-night antics known as The Jim Cornette Experience!

And that's just opening night! There's so much more to fanfest weekend. Make sure you're a part of this history-making event!

Click here to secure your VIP "All Access" Pass...


Jim Cornette To Host Live "Experience" Opening Night,
Emcee Hall of Heroes Awards Ceremony, and More!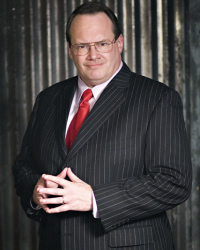 One of our most popular guests returns to Charlotte this month for our final Mid-Atlantic Wrestling Legends Fanfest Weekend. Strangely enough, the same guy was one of the most hated personalities in wrestling over the past three decades.

We're very happy to have the "Louisville Lip" Jim Cornette, famed manager of the Midnight Express and Heavenly Bodies tag teams, and he has a jam-packed schedule while he's here!

As has become customary on opening night, Cornette will tape his "Jim Cornette Experience" podcast in front of a live fanfest audience. On Friday night, July 31, Cornette returns as emcee for our eighth annual Hall of Heroes awards ceremony.

But that's not all! Throughout the day, each day of fanfest, you'll find the controversial manager at the "Cornette's Collectibles" booth in our vendor room where, among many wrestling rarities, you'll find "The Lost Classics," an 18-DVD set of rare Mid-Atlantic arena matches from the 1970s.


SoCal Val To Host First-Ever Fanfest Pool Party!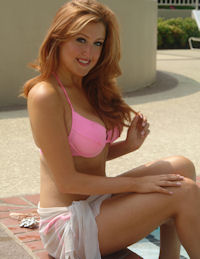 One of the sweetest, most charming females in all of wrestling, SoCal Val, is coming to Charlotte and she's bringing the party with her, sorta.

The voluptuous 29-year-old redhead has worn many hats in wrestling -- valet, interviewer, manager, ring announcer -- but she's most widely recognized for her years as a TNA Knockout. She'll be signing autographs and taking photos with fans on Friday, July 31, and she will host fanfest's first-ever "Pool Party" on Saturday afternoon, August 1.

So get your speedos and your string bikinis, and we'll see you at poolside in Charlotte!


Ricky Steamboat, Jay Youngblood Among Those To Be Honored At Hall of Heroes Awards Dinner In Charlotte!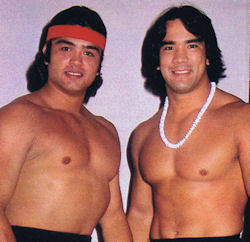 Five-time former NWA World Tag Team champions Ricky Steamboat and the late Jay Youngblood are among those to be honored at the eight annual Hall of Heroes dinner and awards ceremony, part of this month's Mid-Atlantic Wrestling Legends Fanfest Weekend in Charlotte.

Extremely popular in the Carolinas in the early-1980s, the team is probably best remembered for their feuds first with Sgt. Slaughter and The Privates, and then later with Jack and Jerry Brisco. Sadly, Youngblood passed away unexpectedly in 1985.

Steamboat will attend the awards ceremony Friday night, July 31, and it's expected that Youngblood's brothers, Mark and Chris, will be on hand to accept on his behalf.

The entire Hall of Heroes "Class of 2015" should be announced very soon.

Click here to buy your Hall of Heroes tickets...


Good Ol' J.R. To Narrate Mid-Atlantic Documentary,
Host This Summer's World Premiere In Charlotte!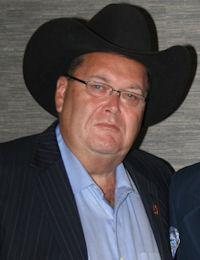 Hall-of-Fame announcer Jim Ross has revealed that he'll be the narrator for our fan-funded "Mid-Atlantic Memories" documentary and host it's World Premiere Thursday, July 30 at our Mid-Atlantic Wrestling Legends Fanfest Weekend in Charlotte.

"Jim Ross' involvement in this project really puts our film over the top," says the documentary's producer John Andosca. "His expertise on the wrestling business is second to none, and the insight and perspective he has shared on film for us gives this documentary an incredible level of credibility."

"If you're a fan of pro wrestling, you have to be a fan of the Mid-Atlantic territory," says Ross. "Like so many other great territories, they laid the bedrock for the foundation of the genre as we know it today. This film is going to be so unique."

A very special "RINGSIDE with Jim Ross" will follow the premiere showing of the film. The two-hour stage show, Ross' first in the Southeast, will feature reactions from many of those in the film and in attendance for the initial showing.

"Fans are going to be in for a real treat at the event," says Andosca. "Not only will they be able to relive Mid-Atlantic memories through the debut of our film, but they will also be able to make so many new memories by continuing the legacy of Mid-Atlantic Wrestling through Fanfest Weekend."

Click here for info on how you can help this film project...


Get $20 When You Fly To Fanfest on Delta Airlines!



For those of you flying to/from Charlotte for Fanfest Weekend on Delta, Air France, KLM Royal Dutch Airlines or Alitalia, we'll give you a $20 credit voucher that you may use for free fanfest merchandise while you're here!

It's very simple! When you book your flight reservations online, make sure to enter our SkyBonus program code: US331078683 and it's as easy as that! If you make your reservations by phone or travel agent, you must make sure they have the same SkyBonus program code in your reservation in order for you to receive the $20 fanfest credit voucher.

Should you have any questions, please email NWALegends@aol.com